The Federal Housing Authority (FHA) suggests that you ask your potential home inspector the following ten questions. I have provided my answers below, and will gladly answer any additional questions you may have.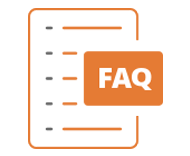 What does your inspection cover?
My inspections and inspection reports meet and exceed the requirements for both State of Kentucky and the InterNACHI Standards of Practice and Code of Ethics. Detached buildings such as barns, garages, sheds, and workshops are not inspected as part of the typical home inspection. I am happy to discuss any part of your potential home inspection ahead of time with you. The link for the Kentucky Standards of Conduct is https://www.nachi.org/
How long have you been practicing in the home inspection profession and how many inspections have you completed?
I have been a Kentucky licensed home inspector since 2014, inspecting an average of 125 houses per year.  Prior to that, while employed by Bowling Green Fire Department for 21 years, I performed annual inspections of businesses, institutions, and residential multi-family dwellings.
Are you specifically experienced in residential inspection?
Yes, I am specifically trained and licensed in residential inspection with a deep background in home construction and remodeling. I do not perform commercial inspections.
Do you participate in continuing education programs to keep your expertise up to date?
Yes, absolutely! I continue to take continuing education courses and stay up-to-date on the very latest inspection techniques and employ the latest technology in the course of my inspections.
Do you maintain membership in a professional home inspector association?
I am licensed as a home inspector by the State of Kentucky (#161437) and a member of the International Association of Certified Home Inspectors, InterNACHI.
What does a home inspection include?
A home inspector's report will review the condition of the home's heating system, central air conditioning system (temperature permitting), interior plumbing and electrical systems; the roof, attic, and visible insulation; walls, ceilings, floors, windows and doors; the foundation, basement or crawlspace, and visible structure.
How much will it cost?
It depends on the size of the home, but most inspections are in the vicinity of $325-$350. A word of caution…don't let a lowball price be the deciding factor for you. You should first and foremost trust that your inspector will do a good job for you. Hire him based on that most important factor. View my pricing.
How long will the inspection take?
It depends on the home and the client, but 2 to 2 1/2 hours is typical. Difficult homes take longer, and some clients ask more questions. The important thing to remember is that I will never rush you or the inspection. That time is both yours to ask questions and mine to perform a great inspection for you.
What type of inspection report do you provide and how long will it take to receive the report?
I provide a very comprehensive and easy-to-understand report that includes digital pictures of the issues. The average length of the report is twenty five pages and you will get a nice binder to keep it in. You will also receive an excellent book on how to operate your home. I will email you a link to the report within 24 hours; many times later that same evening.
Will I be able to attend the inspection?
Yes, I highly encourage you to attend the inspection. It is a learning experience without equal and will help you understand your home. If there are serious issues that I find, you will also get to see them first-hand with your attendance.
It is often helpful to be there so the home inspector can explain in person and answer any questions you may have. This is an excellent way to learn about your new home even if no problems are found. But be sure to give the home inspector time and space to concentrate and focus so he can do the best job possible for you.
In addition to the Buyer's Home Inspection, which is what you would have performed prior to purchasing a home, I offer two other types of inspections; Pre-listing and Maintenance. They are all performed identically and professionally, and will likely be of great assistance to you. For further information click on the links below.
What if the report reveals problems?
All homes (even new construction) have problems. Every problem has a solution. Solutions vary from a simple fix of the component to adjusting the purchase price. If the situation calls for it, the inspector may recommend further diagnostic evaluation by a specialist such as a licensed heating contractor.
Do you offer to do repairs or improvements based on the inspection?
No I do not perform any repairs, nor do I make any referrals for contractors. As a home inspector, I am in a unique position to create or steer work to others; therefore I feel it is a conflict of interest to make referrals of any kind. The Kentucky Standards of Conduct echoes that sentiment.
What should I NOT expect from a home inspection?
A home inspection is not protection against future failures. Components like air conditioners and heat systems can and will break down. A home inspection attempts to reveal the condition of the component at the time the component was inspected.
A home inspection is not an appraisal that determines the value of a home. Nor will a home inspector tell you if you should buy this home or what to pay for this home.
A home inspection is not a code inspection, which verifies local building code compliance. A home inspector will not pass or fail a house. Homes built before code revisions are not obligated to comply with the code for homes built today. Home inspectors will report findings when it comes to safety concerns that may be in the current code such as ungrounded outlets above sinks.