Your Satisfaction is Guaranteed
I take very seriously the privilege of inspecting your prospective home. You will never need to question my agenda or loyalty to you.
I do not provide direct or indirect compensation to real estate agents or real estate companies for inclusion on a "preferred" inspector list. If I am recommended, it is solely because I have earned a good reputation for thoroughness and professionalism.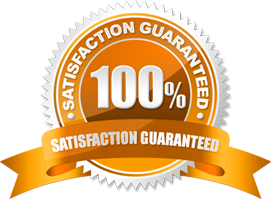 I do not recommend any specific contractors for work that may need to be done on your home. Because I am in a unique position to create work for contractors, I feel it is a conflict of interest to recommend specific contractors.  Your family, friends or realtor should be able to provide you a solid list of qualified contractors if the need arises.
I do not accept any direct or indirect compensation from contractors or realtors. I also do not sell or provide ads to them on my website or business literature.
I pledge to keep your interests at the forefront of everything that I do as your inspector.
I am confident that you will be pleased with the depth and quality of my home inspection.  In fact, if you are not completely satisfied with my thoroughness, there will be no charge for the inspection.
That's right…YOUR SATISFACTION IS GUARANTEED, or you don't pay. Just let me know at the conclusion of the inspection and before we leave the property. That's all there is to it.